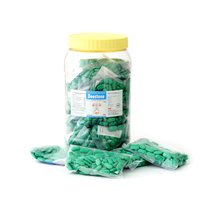 Stone Remove Tablet
Product Description
Our clients can avail an effective range of Stone Remove Tablet from us. The offered tablet contains purified extracts of 5 beneficial herbs that are sourced from authorized vendors. Due to the synergistic effect of all these herbs, it is helpful to promote better health of kidney, urinary tract and urinary bladder and also helps in flushing of salt deposition through urine from these regions. Further, our Stone Remove Tablet is clinically checked on various quality parameters to ensure its safe consumption.
Features:
Reduces symptoms of painful micturition
Cleans the urinary bladder
Highly effective
TABLET COMPOSITION
Each coated tablet contains:-

Pasanbhed ext. (Saxifraga ligulata)

50 mg

Gokhru ext. (Tribulus terrestris)

40 mg

Punarnava ext. (Boerhaavia diffusa)

40 mg

Viavarna ext. (Crataeva nurvala)

40 mg

Swet parpati

20mg

Hajrulayahud pishtee

20mg

Apamarg ext. (Achyranthus aspera)

10mg

Lajwanti ext. (Mimosa pudica)

10mg

Jethimadh ext. (Glycyrrhiza glabra)

10mg

DOSAGE:-
Tablet: One to two tablets twice a day with water after meal or as directed by the physician.